Goats For Sale
Welcome to Three Little Goats Homestead! We strive to breed and raise high-quality Nigerian Dwarf Goats. Our goal is to breed Nigerian Dwarf goats that meet and exceed the breed standard. Each goat receives their first shots, tattooing, and a coccidia preventative treatment before leaving our farm. We also disbud within the first 2 weeks of being born. We feed our does a custom blend of high-quality hay, grain, and minerals. Our bucks are on pasture and receive supplemental hay when needed.
Sales Agreement
We do require a 20% non-refundable deposit on all sales if being held for pickup. All goats must be picked up no later than the following weekend of deposit unless otherwise agreed upon before. If you come to see the goat and decide it is not a good fit for you, your deposit will be returned. We take PayPal and Zelle for deposits and request the remaining balance be paid via Paypal or cash. We DO NOT accept PayPal eChecks or personal checks at this time. All goats must be paid for in full before they leave our farm.
We guarantee the health of goats while they are on the farm. If you place a deposit on a goat and it gets sick or injured before pickup, the deposit will be refunded, or if available, you can choose another goat.
Once goats leave our property, we can no longer guarantee health. Once a goat leaves our property, all sales are final.
Before you Buy
Be sure to check our goat section to learn more about how to care for bottle babies and other important information! Want to be the first to see our kids this season? Follow us on YouTube!
Adult Goats Available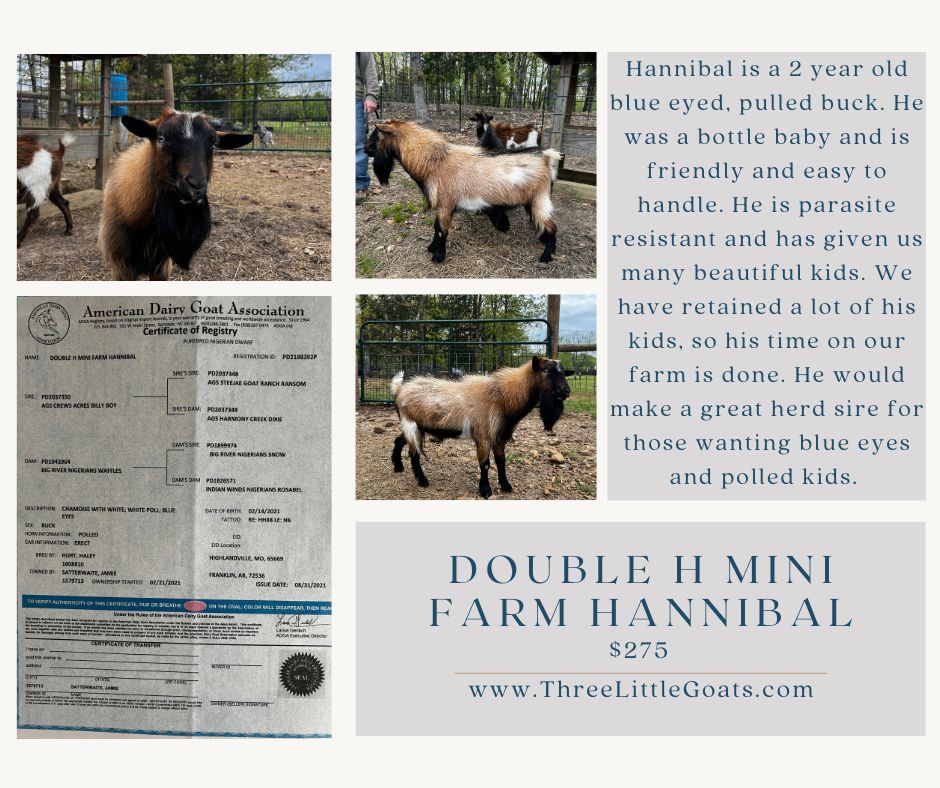 2023 Fall Kids Available
All bottle babies are trained to the bottle & disbudded, if needed, before ever leaving our farm. They are currently on whole milk 3 times a day. They also received a Coccidia preventative the day that they leave the farm. We use Toltrazuril as a coccidia preventative.
We are a closed herd with Bio Security in place. We are currently tested clean for CL, CAE, and Johnes.