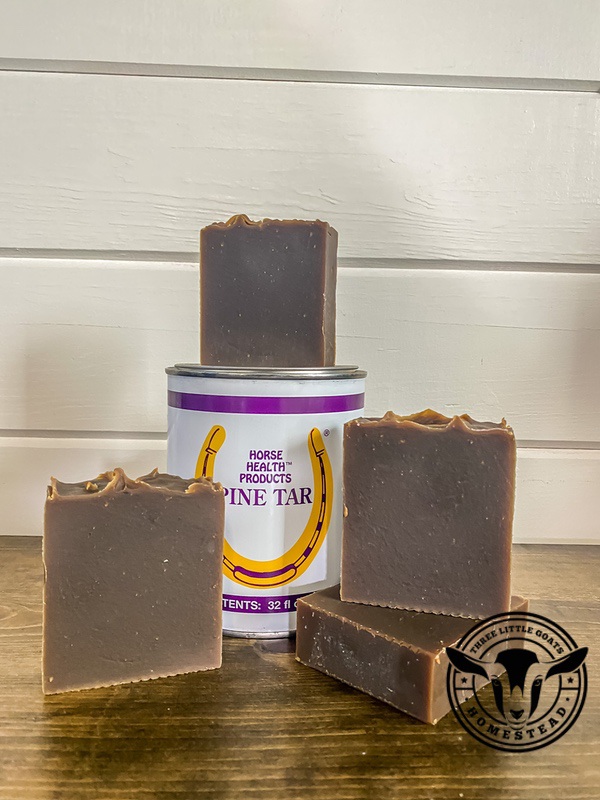 Pine Tar soap is a staple in our home. It has so many great benefits that it is worth keeping a few bars around all of the time. It is one of the few soaps that I make on a regular occasion because it is such a popular soap at our Farmer's Market.
Before we get into the benefits of pine tar soap, let's talk a little about what pine tar is and where to find it. Pine tar is an all-natural resource. It comes from burning pine trees and has been used for hundreds if not, thousands of years. It is well known for its natural antibacterial and anti-fungal properties. Now, you don't have to go out and burn down your pine trees to get your hands on Pine tar, most farm supply stores carry it in stock, and you can usually find it in the horse section. If you do not have a farm supply near you, you can always pick it up online.   Just make sure it says that is 100% Pine Tar.
Now, be warned, Pine tar can be STICKY! I mean it is thick and hard to work with. If you using it in soap, I find warming it up a bit helps to keep it more viscous.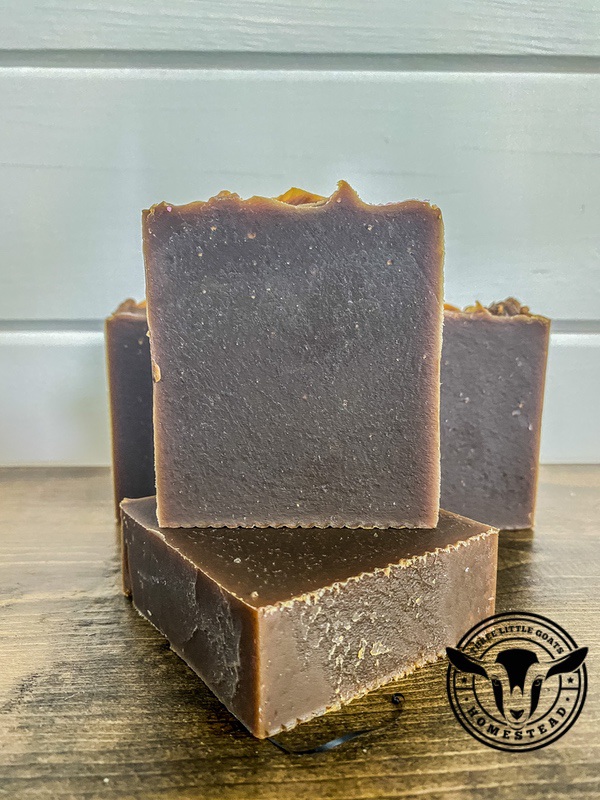 Pine Tar Soap Benefits
Alright, so now that we know what it is and where to find it. Let's talk about the great benefits of Pine Tar. As mentioned above, pine tar is a great natural antibacterial and anti-fungal. Pine Tar properties are passed down to the soaps that you add it to. Pine tar soap has been used to help treat skin conditions for years. So, it is great to help soothe eczema and psoriasis as well as treat dry, itchy skin. It can help ease skin irritations from bug bites, and Pine Tar soap is great to use as a treatment for poison ivy.
Between summer bug bites and dry, itchy winter skin. We keep Pine Tar Soap on hand year-round at our house. Want to learn how to make it yourself? Check out the video below.
My Pine Tar Soap Recipe:
The best thing about Pine Tar is that it can be added to pretty much any soap recipe. I have found that around 12% usage is the perfect amount, but you can always add or subtract the amount based on your needs.
I super fat at 5% and use a 35% water solution.
Olive Oil – 30%
Coconut Oil – 30%
Pine Tar – 12%
Castor Oil – 10%
Cocoa Butter – 10%
Shea Butter – 8%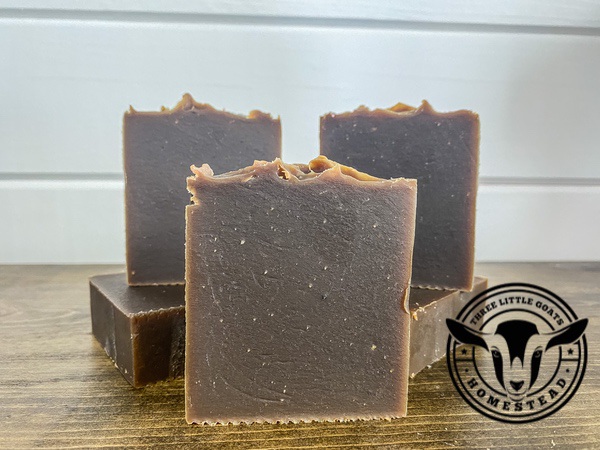 Want to make your own recipe? Check out the Soap Calculator that I use.
What more soaping recipes? Check out our soaping section!