This post may contain affiliate links, to learn more about them, check out our Disclosure.
DIY Hocus Pocus Hoodie With Free SVG Files!
With Halloween right around the corner, I knew that I needed to do some sort of Halloween DIY Project. Halloween is by far my favorite holiday of all time! I had a lot of ideas floating around in my head, but the only thing I was sure of was that I wanted to do something Hocus Pocus inspired, since it is one of my all time favorite movies! So, today I am showing you how I made this DIY Hocus Pocus Hoodie With Free SVG Files!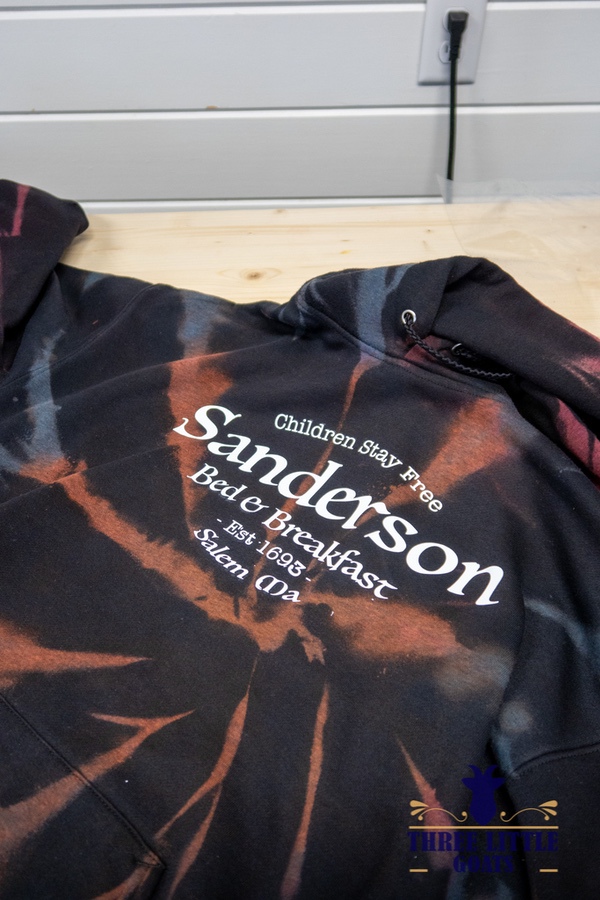 I decied that since the weather was finally cooling down here in Arkansas, it would be the perfect time decorate an old plain black hoodie that I had. You can do just the tie dye effect that I did, or just add the decal to a shirt, it is completely up to you. I will say though, I love how the reverse swirl tie dye turned out! I have never been a huge fan of tie dye, but I love this one!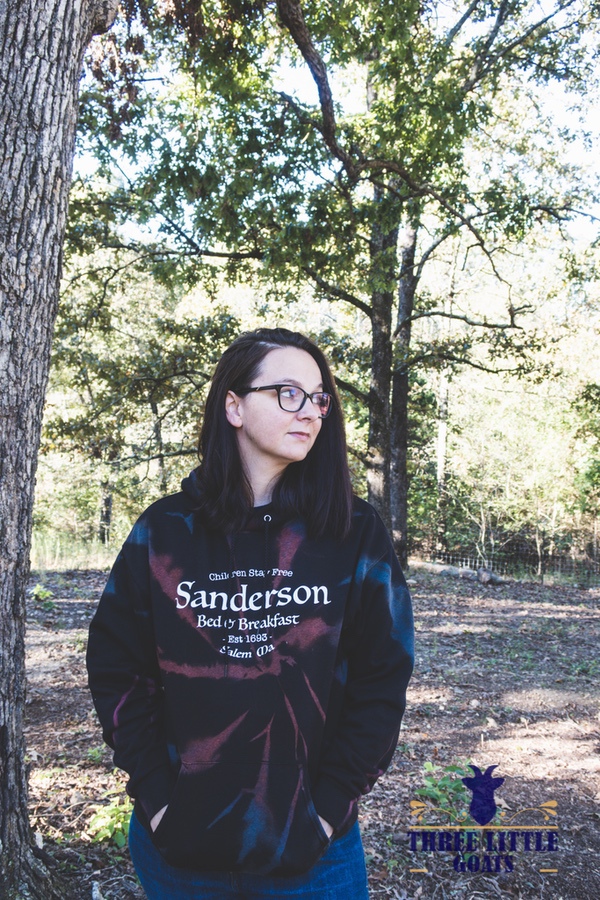 Items Needed for this Project:
Black Hoodie, or Tshirt
Bleach in a spray bottle
Rubber Bands or string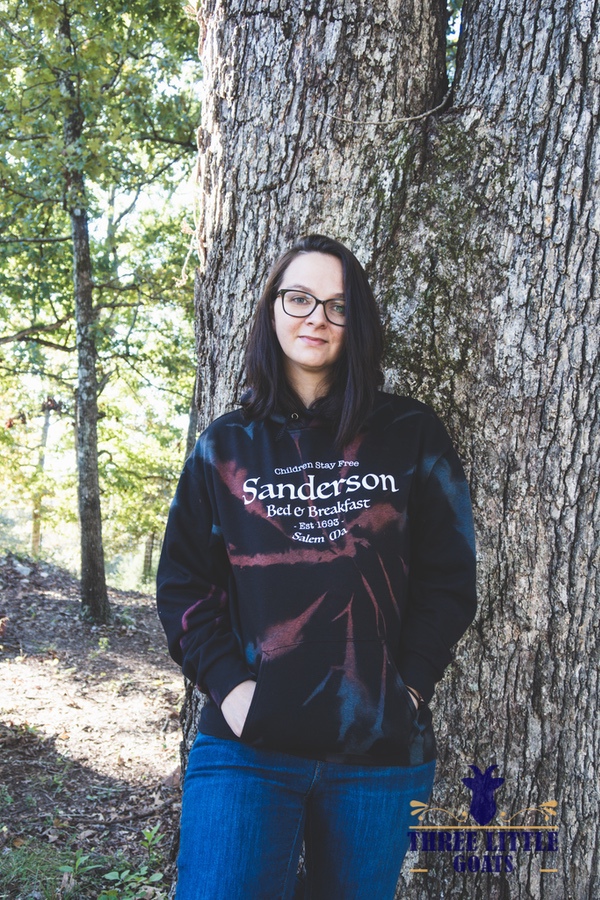 Check out the vide below to see just how I made this fun Sanderson Bed and Breakfast Hoodie!
Be sure to check out our
YouTube Channel
for more fun DIY projects! Want more free SVG cut files? Check out our other site,
Some of This and That.com
for fun, nerdy projects as well!
The Free Sanderson Bed and Breakfast cut files included are a JPG, SVG, Studio file, and PNG!