This post may contain affiliate links, to learn more about them, check out our Disclosure.
As our little homestead starts to grow with more animals, we were in desperate need of a way to store feed. We were using metal trash bins, which worked great. They could store a 50lb bag of feed and tops sealed pretty good to keep unwanted scavengers out. The only problem I found with this storage was it only held 1 bag at a time, and when I needed to add another bag, if there was any feed left, it would sit at the bottom. With this new DIY Livestock Feed Bin the oldest feed comes out the bottom and I can now add new feed to the top with no waste!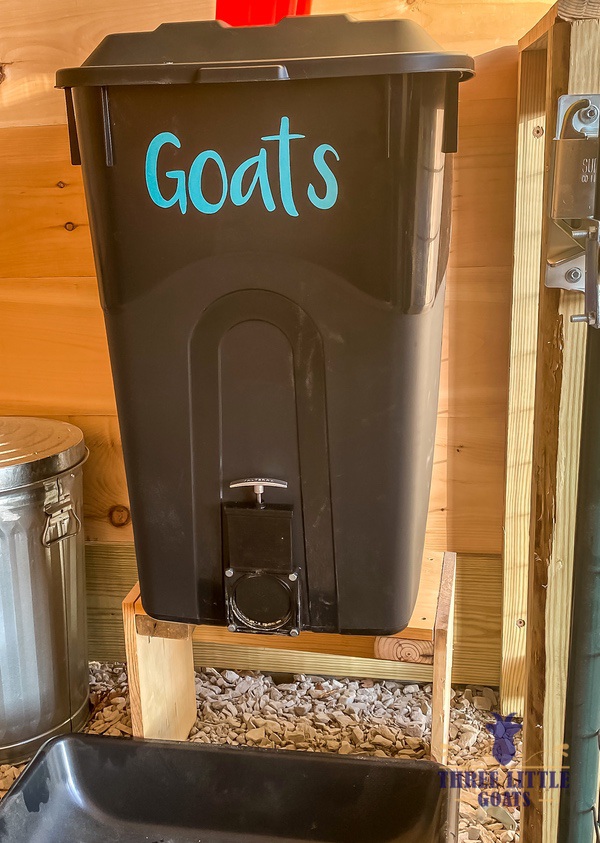 DIY Livestock Feed Bin! Gravity Fed Feed Bin!
My amazing husband and I were able to knock out this project in about an hour and it costs us less than $40! We debated just reusing the metal bins, but they were round and had a lip on the bottom, so there was really no good way to attach the valve. If we had reused those bins, it would have been under $20!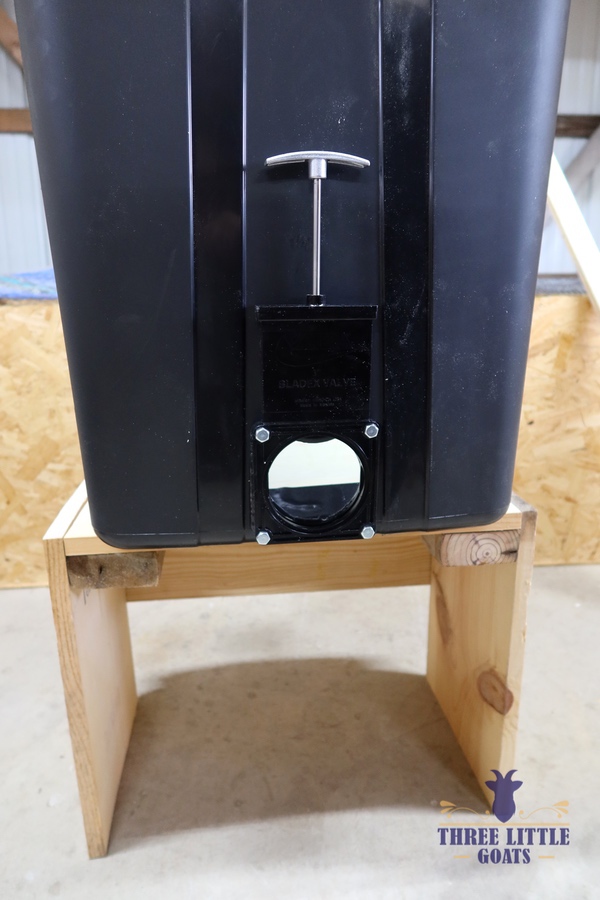 We had a lot of scrap wood leftover from our barn build, so we used that to build the stand. That did really help to keep the cost down but this stand is temporary anyway. Once we build a few more of the DIY feed bins, we plan on building on long stand to store them all on.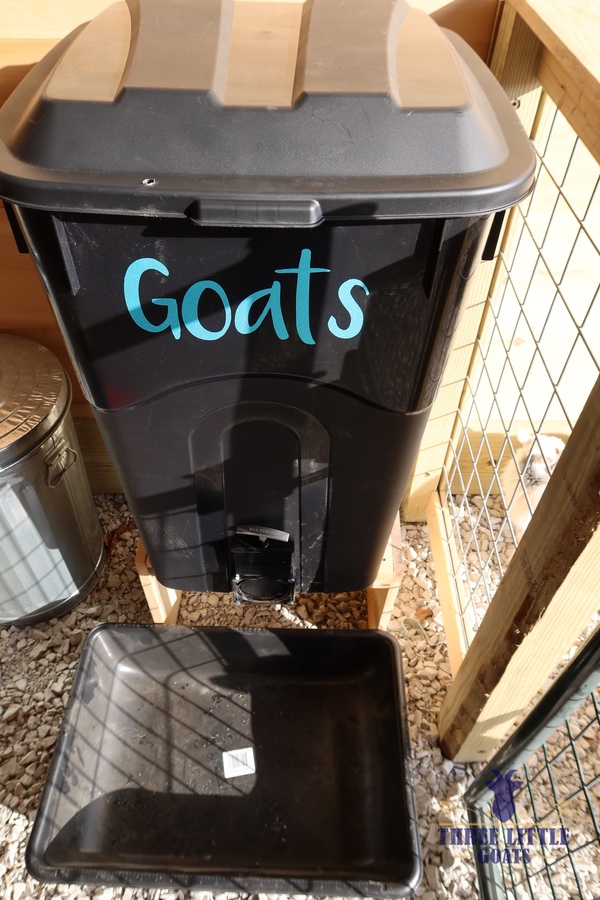 ITEMS USED:
Trash Can – $15.94
RV Valve– $18.85
Silicone – $3.97
Gorilla Tape – Had on Hand
Wood and Screws – Had on Hand
Want to see how we built this easy gravity feed bin? Check out the video below!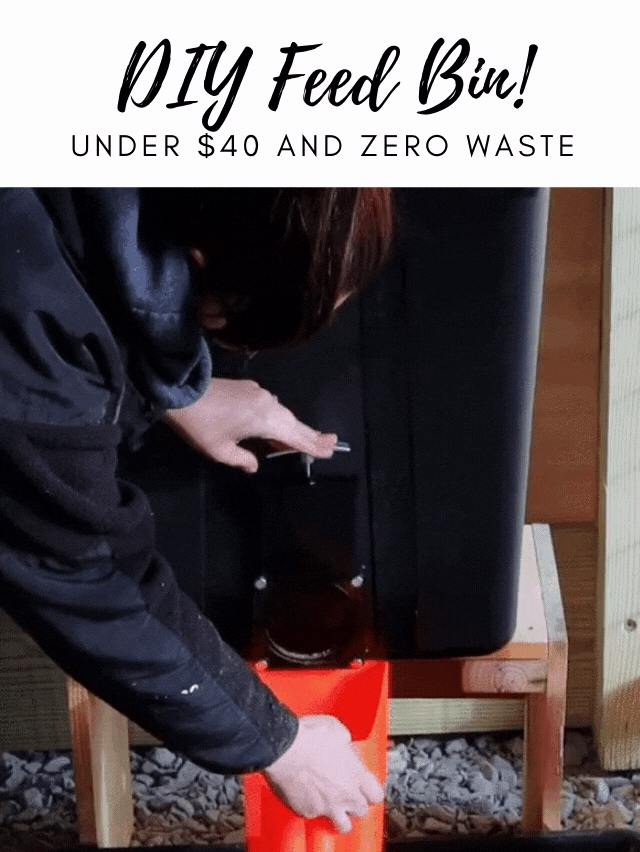 Want to see more homesteading projects? Check out our
soaping section
Also, be sure to follow us on
Instagram
for sneak peeks of what we are up to!
Want to learn how to soap? Check out the soaping section here on the blog!