This post may contain affiliate links, to learn more about them, check out our Disclosure.
Green Tea and Citrus Bath Salts Recipe
Spring is here, which means a lot of time is being spent outside….working. While I love getting dirty in the garden, but after a long day in the heat, digging or carrying 50 pound bags of feed, I get sore. Plus, I made the crazy decision to start working out regularly again, and because of this, some days it hurts to even blink. To ease sore muscles, and to just take some much needed 'me' time, I love using bath salts. This Green Tea and Citrus Bath Salts Recipe not only smells amazing, but the epson salts help to ease sore muscles and the coco butter leaves your skin super soft.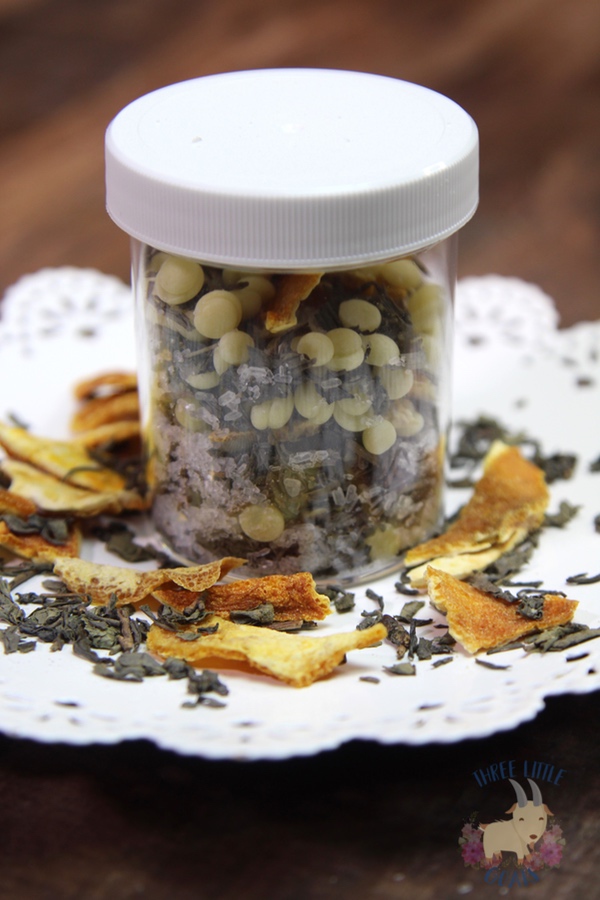 Depending on how I feel, I either store my Green Tea and Citrus Bath Salts Recipe in either an air tight container, or in sealable tea bags.
For this Bath Salts Recipe you will need the following: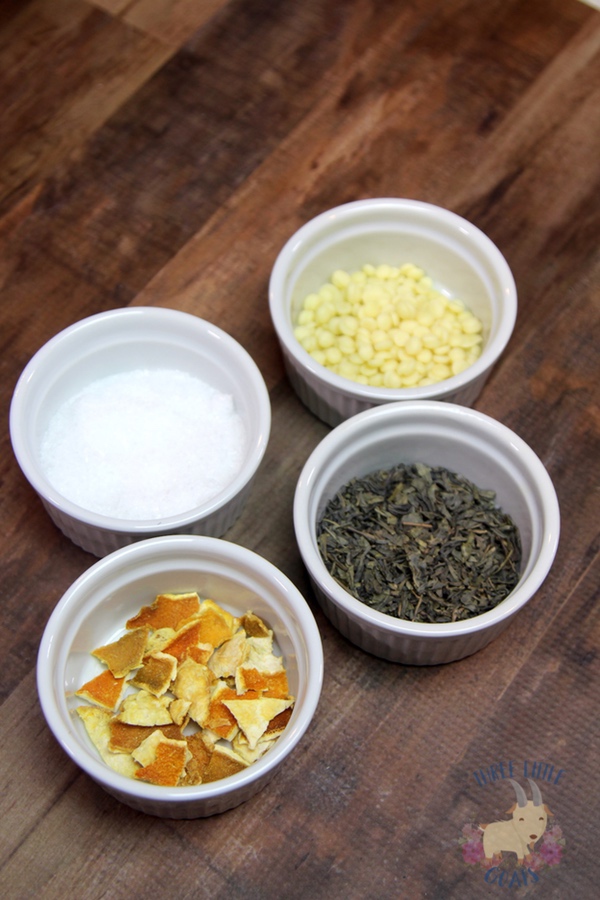 Directions:
I like to break up my citrus peels into smaller pieces, since mine were fairly large. After that all you have to do is combine all of the ingredients in a small bowl and store how you prefer.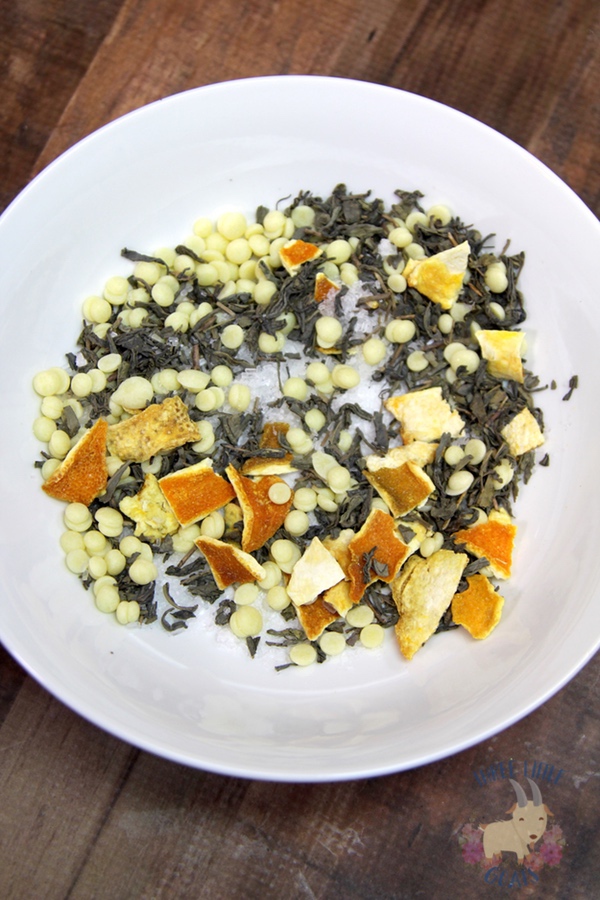 To Use:
If using disposable tea bags, drop one bag into warm water.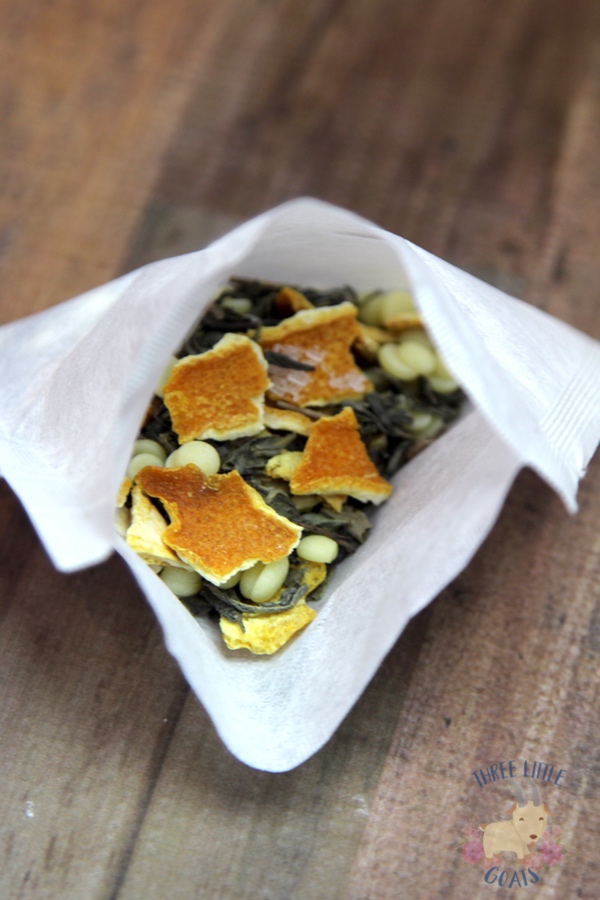 If storing in a jar, add 2-3 tablespoons to a warm bath.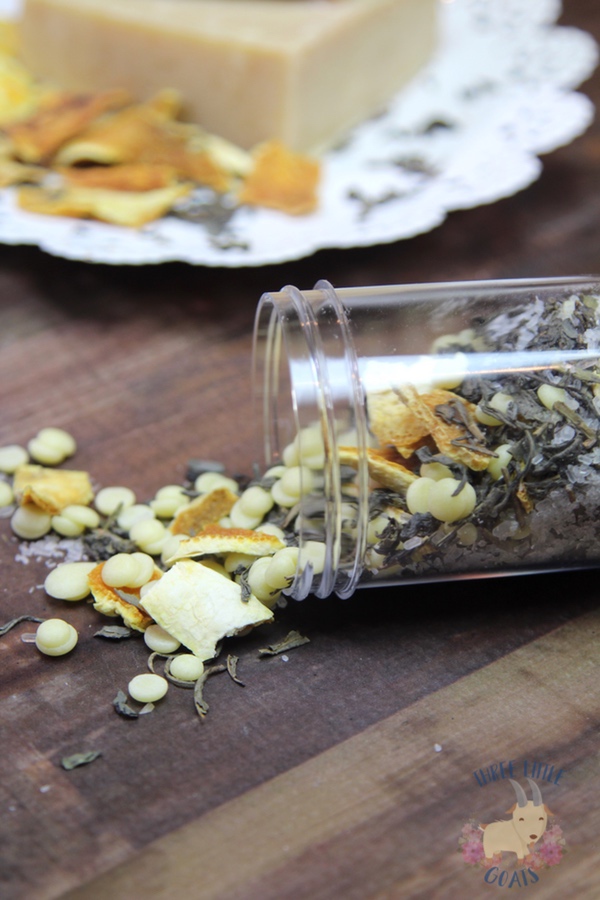 If you are looking for a quick and easy homemade gift, these bath salts are perfect! I recently made some with lavender buds and goat milk powder to my mom and she loved them. The possibilities are endless when it comes to making custom bath salts, and love playing with other additives and fragrances. What would be your favorite combo for bath salts?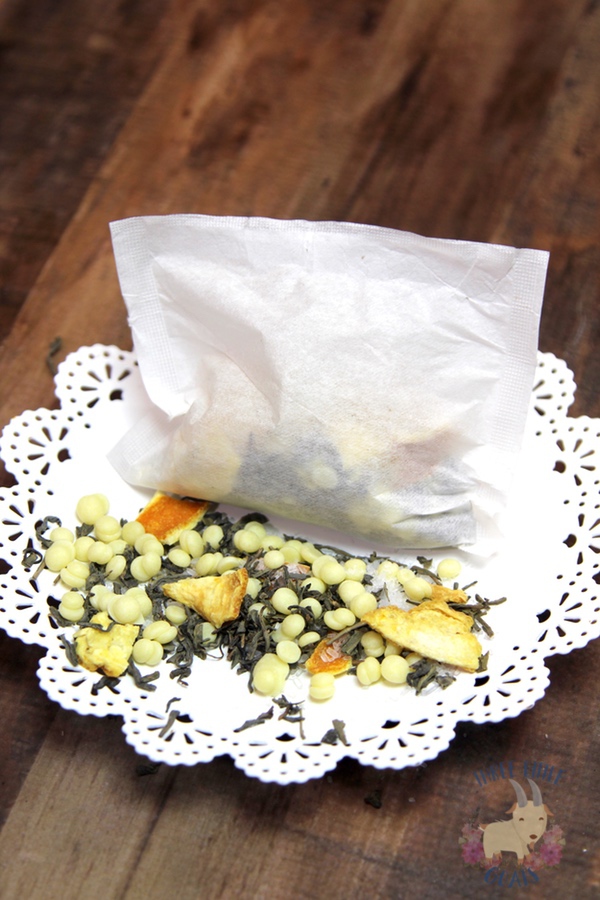 We love DIY bath products here, if you do to, be sure to check out our Soaping Category!