This post may contain affiliate links, to learn more about them, check out our Disclosure.
I have mentioned in other blog posts, as well as YouTube videos, that I have kind of a big sweet tooth. If you give me a choice between chips or chocolate, I am going to choose chocolate 95% of the time. While I do try to eat as healthy as I can, I do like to indulge… everything in moderation, right?  It is finally autumn, so it is time to make one of my all-time favorite treats, Homemade Salted Caramel Sauce!
I absolutely LOVE this Homemade Salted Caramel Sauce because it can be used for so many things! I personally love it in my coffee, and I love adding it as a topping to my Healthy Chocolate Donuts! You are not limited to just that though. You can add it into your buttercream for a sweet and salty caramel frosting on cakes and cupcakes, or just eat it by the spoonful!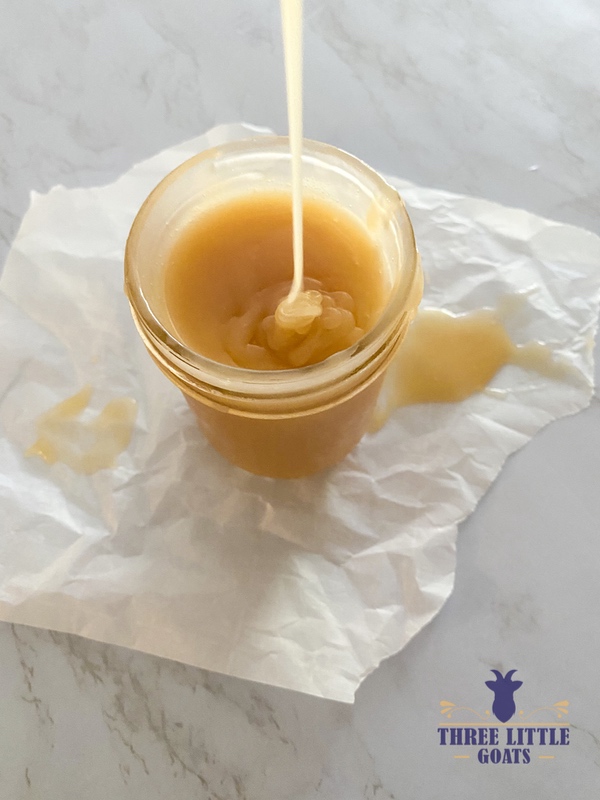 I tend to prefer my caramel sauce on the blonde side, but you can cook it until it is a lush darker amber. A dark amber will give you a more bitter flavor. Just be careful not to take it too far, it can go from gorgeous amber to burnt fast!
Check out the video below to see how I make this delicious Homemade Salted Caramel Sauce!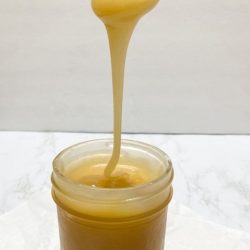 Homemade Salted Caramel Sauce
Ingredients
3

Cups

White Sugar

1/2

Cup

Water

2

Cups

Heavy Whipping Cream

room temp

2/3

Cup

Unsalted Butter

room temp

1

Tsp

Salt
Instructions
In a large, heavy-bottom pot, combine sugar and water.

Heat sugar mixture over medium-high heat, DO NOT STIR!

Once the mix starts to boil, reduce heat to medium and allow to boil until sugar becomes a nice amber color.

Once the desired color is achieved, turn off the heat and carefully stir in heavy cream, whisking well.

Once cream is incorporated, add in butter and turn the heat back to low.

Whisk for 2-3 minutes until butter is melted and well incorporated.

Add in salt and remove from heat.

Allow to sit for 5-10 minutes before transferring to a heat resistant container.
Notes
Recipe makes 4 1/2 pint containers. Store in refrigerator for up to 3 weeks. 
Want more great recipes? Check out our YouTube Channel! Or, follow us on Pinterest!