This post may contain affiliate links, to learn more about them, check out our Disclosure.
How to Fix a Partially Gelled Soap
Even when you make soap all of the time, you can still run into issues. Recently one of my cold process soaps decided it wanted to partially gel in the center. While this does not ruin the soap, it is still completely usable, it does not make it very pretty. So, here is how to fix a partially gelled soap!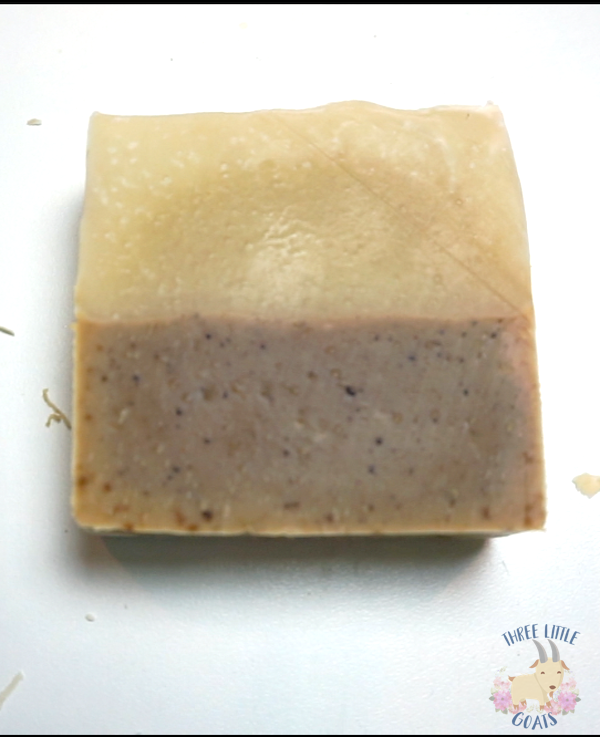 There are a few ways to fix this problem, but only if you catch it right away. I usually leave my soaps in the mold for 48 hours before I remove them and cut them, so if this does happen, I can fix it quick.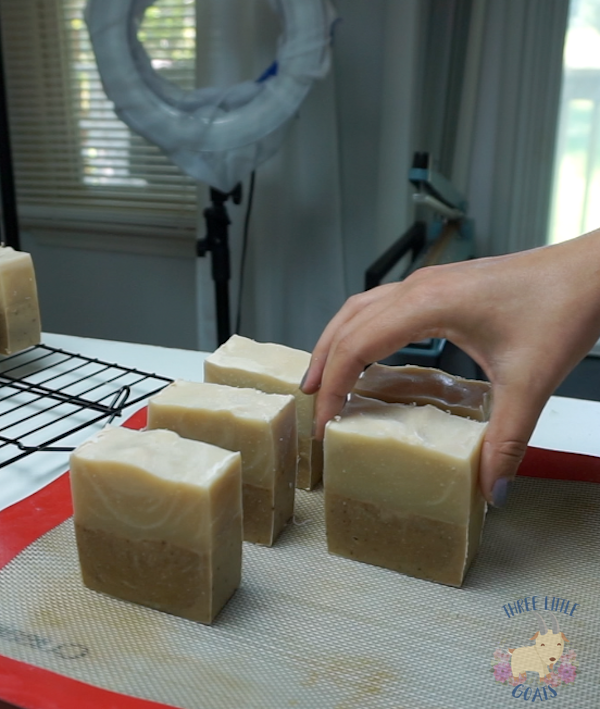 The first way to fix a partially gelled soap is by using the oven. I place my soap that has been cut onto a cookie sheet that has been lined with a Slipat. I preheat my oven to 170 degrees, which is the lowest it will go. Once it comes to temperature, I place my soaps in the oven and then turn off the heat. I let them sit in the oven between 10-20 minutes, depending how bad the partial gel is. Just be sure to keep a close eye on it.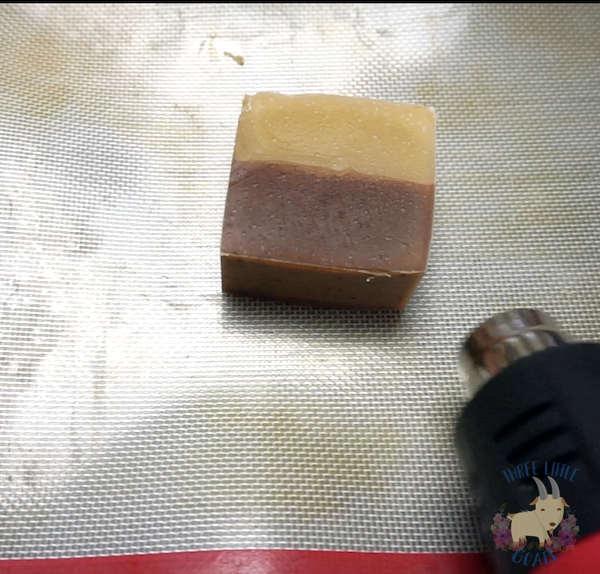 The second way to fix a partially gelled soap is with a heat gun. You will want to be very careful with the method so that you do not melt your soap. I use my heat gun on low and keep it moving the entire time. Once the first side has cooled completely, I will turn it over and repeat the process. You can check out how I do both methods in the video below!
Be sure to check out our
YouTube channel
for more soaping fun and behind the scenes moments of our crazy life on a one acre farm!
We will also be updating our soaping section weekly to share more soap recipes, like how to make homemade liquid soap.