This post may contain affiliate links, to learn more about them, check out our Disclosure.
How to Thicken Liquid Soap | Homemade or Store bought!
I recently shared how I make my own liquid soap from scratch. I have since had a few question, most have to do with the viscosity. If you have ever purchased liquid Castile soap, you will notice that they can be on the thin side. Today I am going to share how to thicken liquid soap.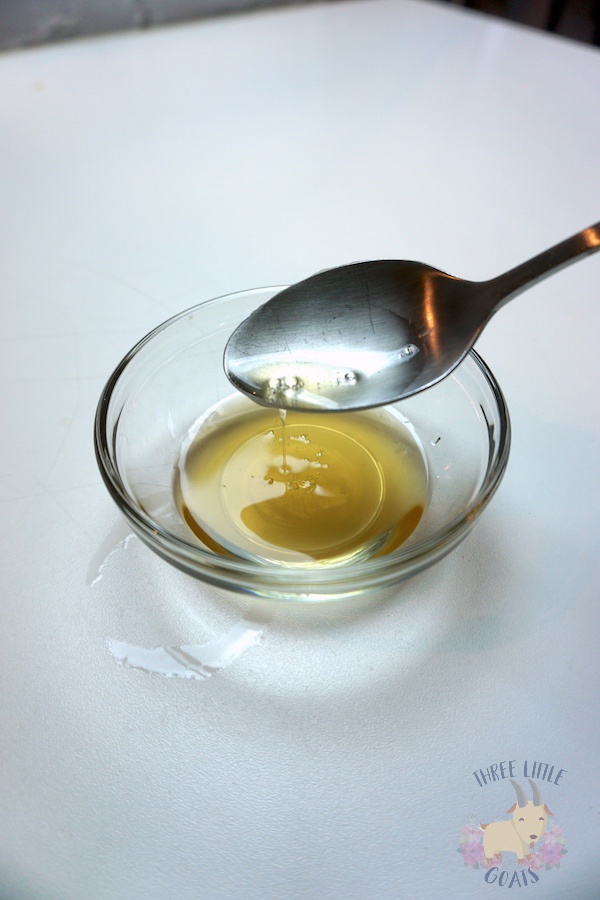 In the picture above, you can see that I added a little too much water, which resulted in a thinner soap. This little trick can be used on your own homemade liquid soap and to store bought soap as well. All you will need is some regular table salt and distilled water.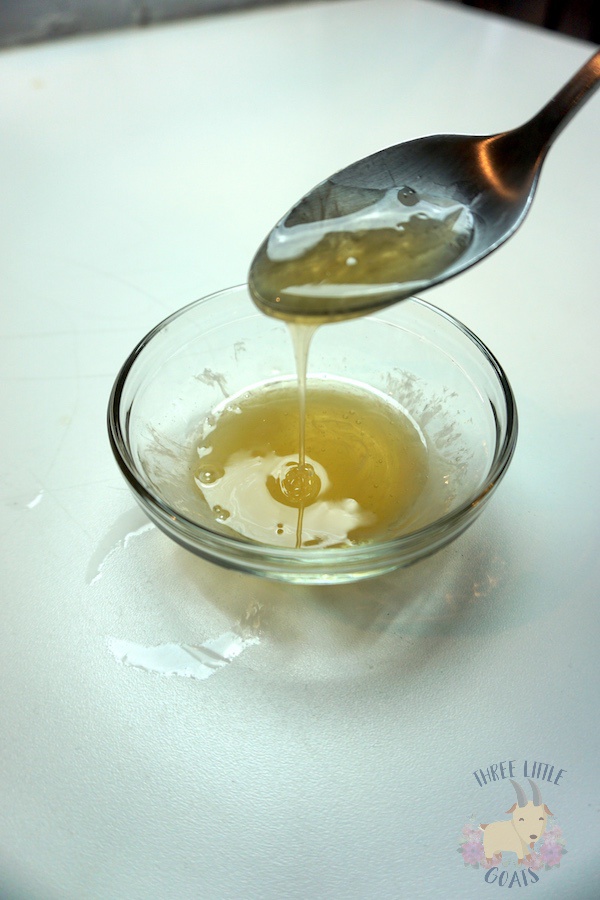 How to Fix Liquid Soap:
You will need the following:
1 Part Salt
2 Parts Distilled Water
You will want to heat the water so that it is hot enough to dissolve your salt. Once the salt is dissolved, you will want to slowly add the mix to your soap, stirring well with each addition. I like to add mine slowly until I get the consistency of honey. I find that with this, the soap is nice and thick, but not so thick that it would be difficult to use in a pump dispenser.
The secret is to add this mix a little at a time, if you add too much, it will break the soap. While it will still be usable, it just does not look very appealing. This is because more liquid is being incorporated into the soap, which dilutes the soap too much.
Before you thicken your soap this way, be sure to add your scent or essential oils first. Some oils will naturally thicken your soap for you, so the need for the salt solution is not needed.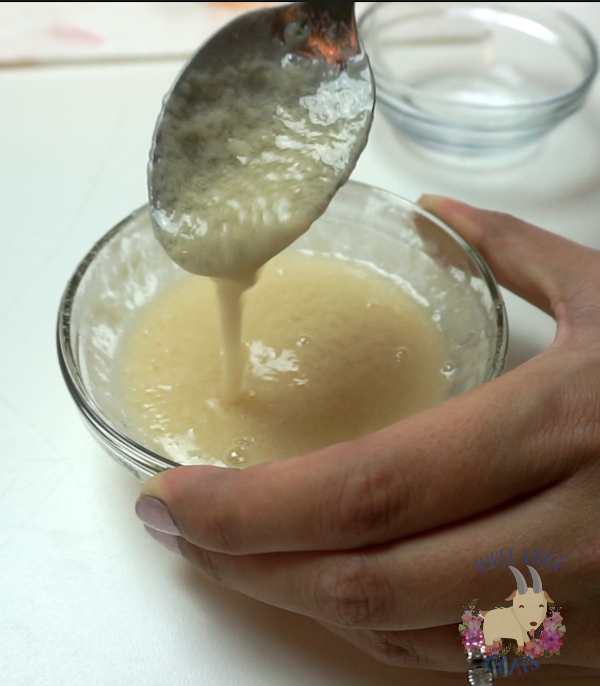 You can check out the video below to see how to mix it and what to look for when mixing.
New to making soap? Check out our soap section for other easy recipes and information pertaining to all things soap! Also, be sure to check out our YouTube channel for behind the scenes of what is going on here on our one acre homestead.