This post may contain affiliate links, to learn more about them, check out our Disclosure.
 Bacon Duck Burger Recipe
Recently we shared some of the benefits to raising Muscovy Ducks, and their meat is definitely a bonus point. It is a very lean meat and is more of a red meat, unlike other ducks. Because of this, you can actually eat muscovy duck meat medium, which makes it the perfect meat for steaks and burgers. Today I am sharing my favorite Bacon Duck Burger Recipe!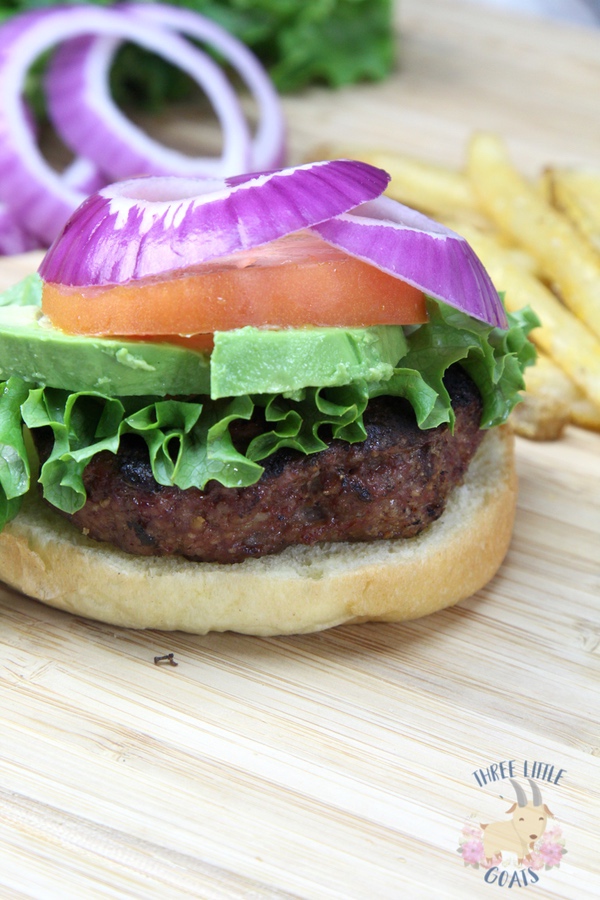 I like to add bacon to the grinding process of my duck burger recipe because the meat is very lean on its own. The bacon adds the necessary fat to ensure that the burger does not dry out. Plus, who does not love bacon? If you want a leaner duck burger, than you can always omit the bacon.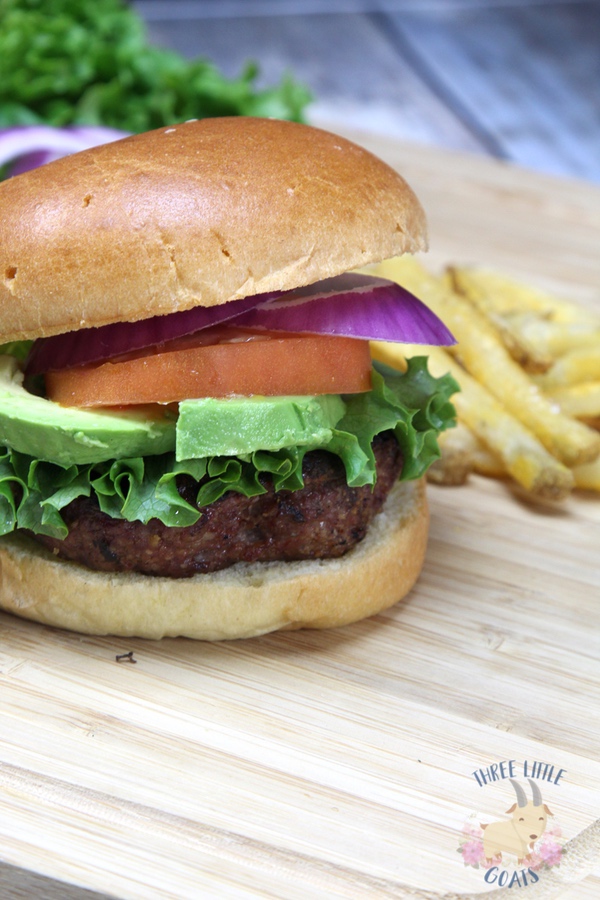 We take all of the off cuts of the duck and grind them using our KitchenAid grinder attachment. When we grind the duck meat, we also grind the bacon into it. That way everything is evenly dispersed throughout the meat.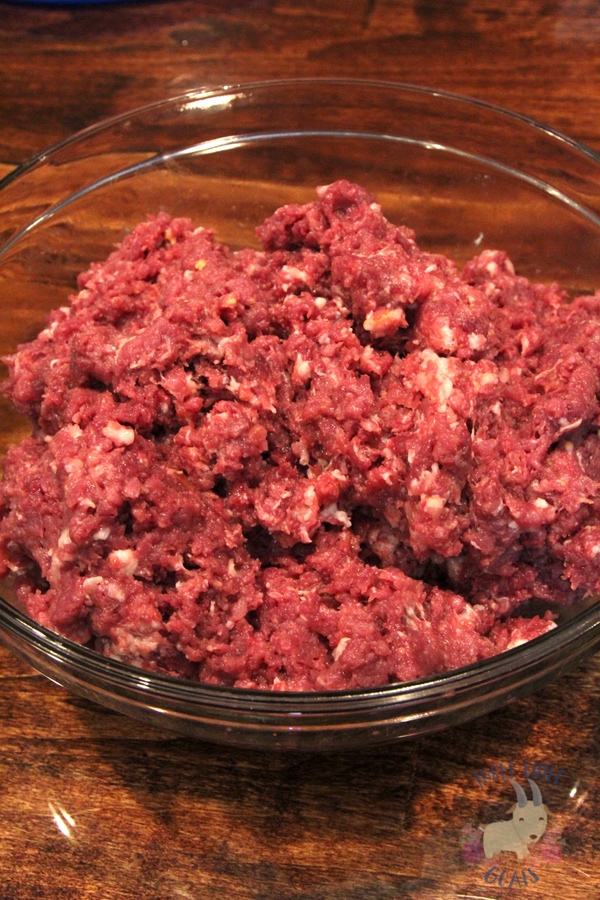 After everything is ground up, we add in all of the dry ingredients and the eggs and form the patties.
I like to cook our bacon duck burgers on the grill, and because they can be eaten medium, I only cook them for 10-15 minutes total.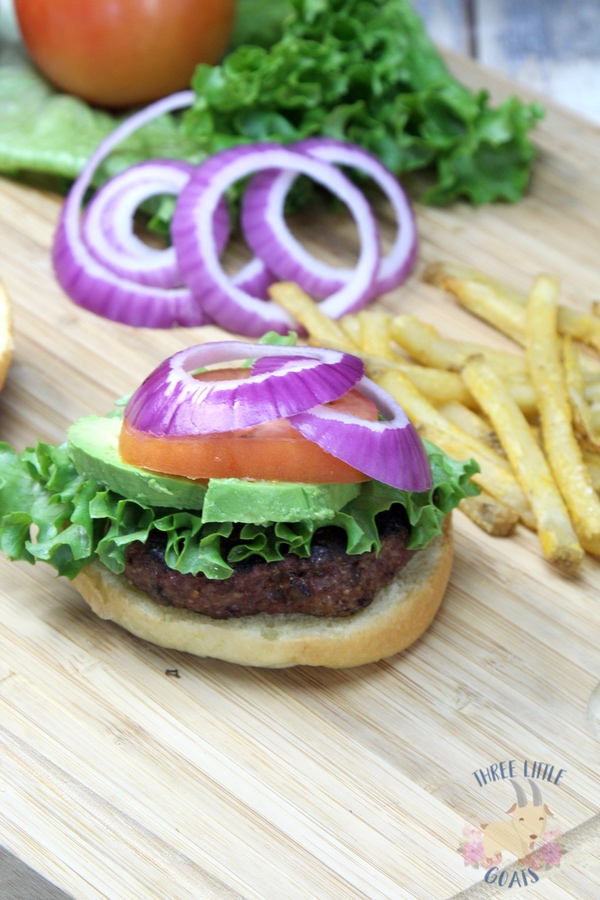 Once grilled, we love loading up the burgers with all of the works. Lettuce, tomato, onion, and of course, avocado!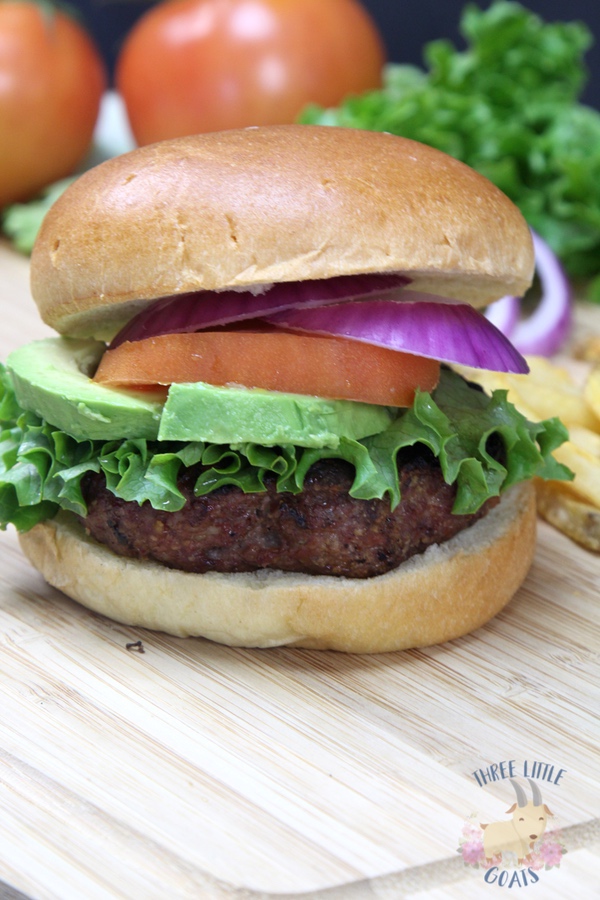 Want to learn more about our little life on a one acre farm? Check out our YouTube Channel!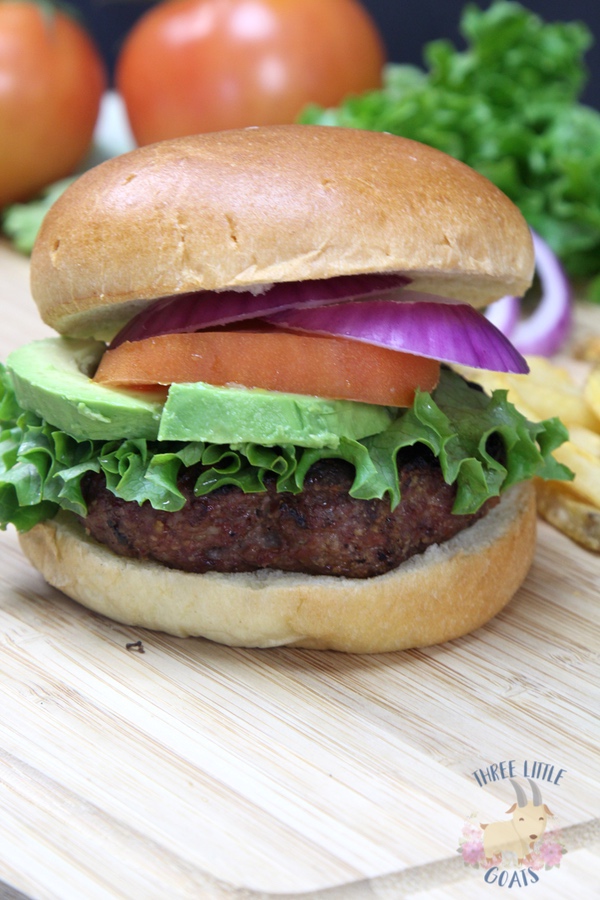 Duck Burger Recipe
One of the benefits to raising Muscovy Ducks is their meat. Unlike other ducks, Muscovy have a lean, and delicious red meat. Today I am sharing how we turn our off cuts of Muscovy duck into a juicy, delicious duck burger recipe.
Ingredients
1

lb

Muscovy Duck Meat

1

lb

Bacon

2

Eggs

1/4

Cup

Bread Crumbs

1

tsb

Black Pepper

1

tsp

Onion Powder

1

tsp

Garlic Powder

1

tsp

Liquid Smoke

(optional)
Instructions
In a small bowl, combine dry ingredients and set aside.

Using a meat grinder, I use a KitchenAid Attachment, grind your duck meat and bacon. Since Muscovy is a very lean meat, the bacon adds in fat to keep the burger nice and juicy. If you prefer a leaner burger, you can omit the bacon.

Once meat is ground, add in dry ingredients and eggs.

Divide meat into 4 equal portions and form into patties.

Grill on medium, high heat for 10 - 15 minutes, or until juices run clear.