This post may contain affiliate links, to learn more about them, check out our Disclosure.
Free Goat Kidding Tracker Printable!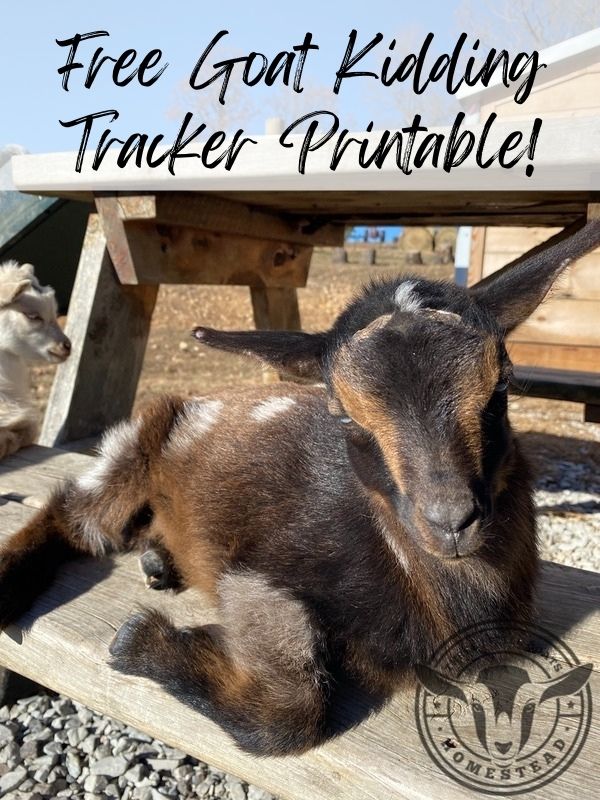 With the 2022 goat kidding season in full swing, I needed something that was quick and easy to write down information as each goat kid. I already have a goat health printable book that is available for free for download. It has a ton of pages to keep track of each goat's health and wellness, but I needed something that was easy to keep tucked away in my kidding kit.
This kidding tracker printable is just that… A quick glance sheet to help keep you a little more organized during the crazy kidding season! It has just the basics, the dam's name, sex of the goat, tattoo assignment, and a place to write down the colors/marking of each kid.
Goat Kidding Tracker Printable!
Want to be the first to see our first kids on the farm? Check out our
YouTube channel
!