This post may contain affiliate links, to learn more about them, check out our Disclosure.
Pink Lemonade Soap Recipe
Winter is in full force here in North Carolina. One day it is 60 degrees and sunny, the next it is 20 and snowing! When it snows here, everything shuts down, and usually stays closed for a few days. With snow in the forecast again, I am longing for warm Spring days, so I figured I would make some Spring inspired soaps. First soap of this series will be a fun and vibrant Pink Lemonade Soap Recipe!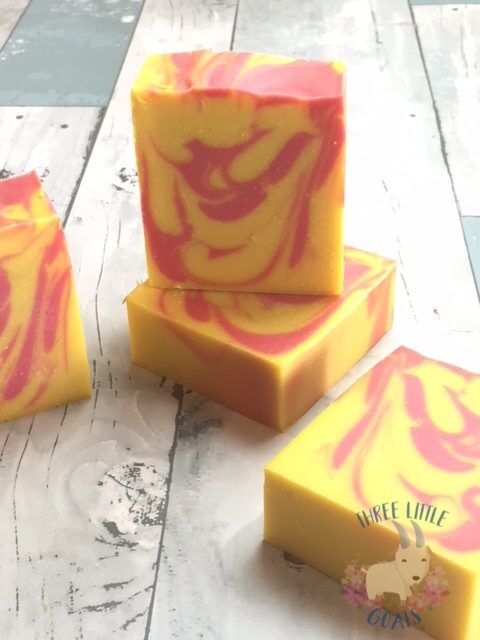 With the fun bright yellow and pink colors, it is hard not to love this soap. Not only that, the scent is so yummy! For this soap, I used the Pink Lemonade fragrance oil from Whole Sale Supplies Plus. I also used a combination of colors for both the pink and the yellow. Since I have a bunch of sample mica bags, I wanted to use some of them up. So, I used a combination of colors from Crafters Choice, and a sample set from Amazon.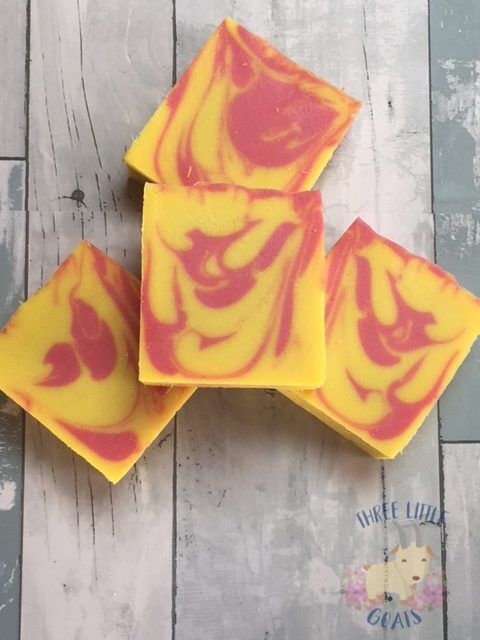 I use a combination of oils for my soaps, but do not feel like you have to use the same ones. Bramble Berry has a great Lye Calculator that you can use to calculate your own recipe!
[adsense_hint]
Pink Lemonade Soap Recipe:
Castor Oil – 3.6 oz
Coconut Oil – 1.8 oz
Olive Oil – 10.8 oz
Palm Oil – 7.2 oz
Shea Butter – 1.8 oz
Sweet Almond Oil – 10.8 oz
Sodium Hydroxide – 4.99 oz
Liquid (either distilled Water or Goat Milk) – 11.88 oz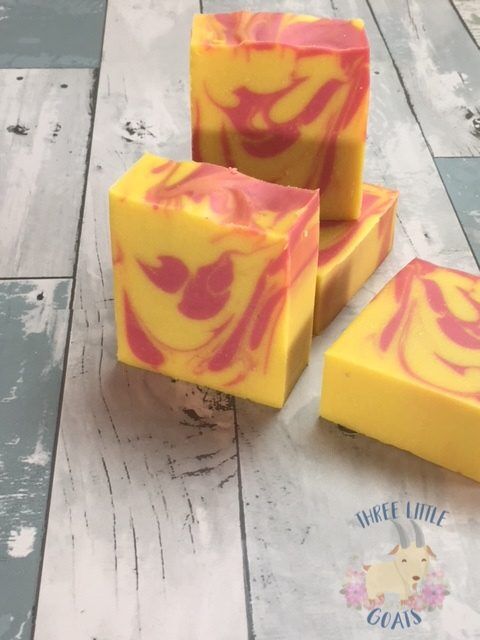 When doing a drop swirl, I prefer to cold process my soap, and I try to soap when my oils and lye mixture is at room temperature, or cooler. When you soap at cooler temperatures, you have more time to work with the soap batter. Soaping at higher temperatures can increase trace and also result in partially gelled soap if you are not careful.
Don't want to make it? You can always buy it in our Etsy shop!
Buy This Soap Here!
Learn how I made this soap in the video below!